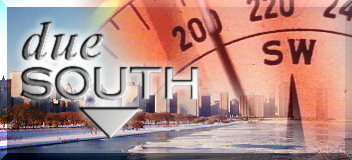 News Page
---
9/11/98
An appeal for you all. Basicly we are looking for suggestions, coments and ideas for the page, although the update isn't yet finished (we hope you like what we've done so far) we would like some more ideas for the page to com from, you, the people that read it and come back each time. You can leave us a suggestion by our e-mail or just by simply leaving a message in the guestbook. Please contact us if you do have a idea, it's nice to know some of the people that visit otherwise it just becomes a load more numbers and we no longer know who to aim the pages at anymore.
Another piece of news for you, Dan the deputy editor (that'll flatter his ego) will be doing most of the work this week as he has a weeks vacation and I'm going to be snowed under with work for university, swapping roles for the week I guess. You can also mail him with ideas I'm sure he'll be glad to hear from you.
The final thing to announce is the Riv Con which will be taking place at the Britiannia Hotel, Manchester on the 21st-23rd August 1999. I know this is way ahead in the future, but it give you a chance to plan ahead and see what your doing on those dates.
As you may have guessed the convention is in the UK but it promises to be a good one with David Marciano promising to attend depending on his work commitments, although to be honest I think he'll be there regardless :)
If you want more information on the Riv Con then please feel free to contact Elaine Lucas who will send you all the information you could possibly want
I'll keep you posted on this event and what's going to be happening there :-)
---
24/10/98
First and formost we have to appolgize for the lack of updates done on these due South pages over the past few months, well come to think of it since christmas last year. Things have been hetic over that time I've was sitting exams over in the UK so that I could get my university place in Chicago, then once I passed them I had to move to Chicago, a place which has very much become my home now, as well as having to work to get the money togther for my trip to RCW this past summer, which I can almost say for certian that everyone enjoyed.
Thank You Kindly for being so paitent with myself and Dan over the past few months, and we hope you enjoy the changes we have made, please feel free to e-mail us at any time or just leave a message in the guestbook if you have any questions, comments or even suggestions.
And don't worry we will have pictures back soon with any luck :)
Unfortutanly Dan will be doing less on this page because his work load has increased over the past few weeks and it looks like it'll be a fair old time before he can devote more time on the writing and editing of the pages, unfortutanly solving murders comes first, but than that's the way it should be. I'm sure that you all hope to see him back at least doing something soon, if you'd like for some weird reason to send him a message please feel free to do so on d_rebecki@hotmail.com He'll be glad to hear from you, and while your there tell him to hurry up home because I've forgotten what he looks like these days ;)
Many thanks and my regards
Nicola
---
Back to the due South homepage
---
This page was last updated on the 24th October 1998